Tokyo Metropolitan University Development Of Bolt / Nut Vibration Simulation Technology
17-11-2017
In a word, Tokyo Metropolitan University's research team recently developed a simulation technique that can predict the vibration speed of a hammer with a bolt when it strikes a bolt / nut. The technology is expected to shorten the construction of multi-material buildings, contribute to the maintenance of civil construction management.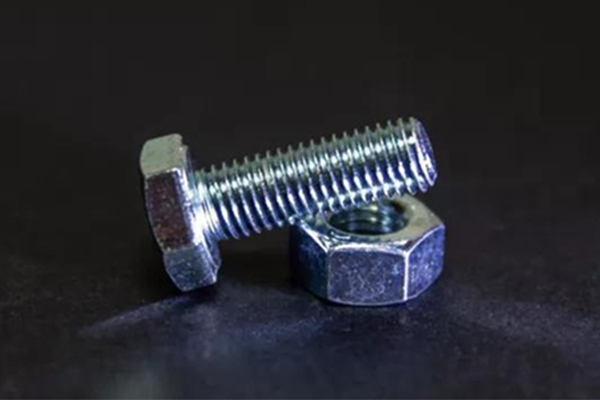 The program for this simulation technique is to first enter the shape model, the spring constant, the Paassoid ratio, the surface roughness, the bolt axial force, and then calculate their values in C ++ and predict the number of vibrations (in Hertz). So you do not need to rely on rigidity and other data, as long as the appropriate number of shocks can predict the appropriate fastening force.
Security Screws, Assorted Kits, Screws, Non-standard Bolts & Screws, Structural Bolts, Serrated Hex Flange Screws,SEMS Screws, Eye Screws, Jack Screws, Step Bolts, Carriage Bolts, Dowel Screws, Mating Screws, Stainless Steel J Bolts,Square Bend Bolt, Round Bend Bolt, Wire Form, Hot Forging Eye Bolts, Hex Socket Screws, Wing Screws, Weld Screws,Flange Nuts, Nylon Lock Nuts, Plain Washers, Spring Washers, Wood Screws, Machine Screws, Self Tapping Screws
Self Drilling Screws, Rivets, Pins, Auto Shafts, Thread Rods , Drywall Screws, Hex Flange Bolts, Various Head Type Bolts, Various Combination Screws, Assembled Bolts , Welding Bolt & Nuts, Rivets, Stud Bolts, Custom Specialty Bolts, Non-Standard Auto Fasteners ,Custom Automotive Components, Furniture Screw, Chipboard Screws, Nylon Anchor,T Bolts, Socket Shoulder Screws, Plow Bolts, Sex Bolts, High Strength Bolts, Hexagon Bolts, Slotted Heax Bolt
Hex Fit Bolts, Anchor Bolts, Square Neck Bolts, Track Bolts, U Bolts, Dome Head Screws, Brass Bolts,Flat Head Screws , Pan Head Screws , Csk Head Screws, Button Head Screws, Phillip Head Screws,Plastic Screws, Blind Bolts, Panel Screws, Piston Bolts, Bent Bolt, Ball Knobs, Set Screws, Thumb Screws,Butterfly Screws, Chrome Carriage Bolts, Customized Bolts, Foundation Bolts, Hub Mounting Bolts, Alloy Steel Bolt,Carbon Steel Bolt , Stainless Steel Bolts, Aluminum Screws, Wheel Bolts Countersunk Nib Bolts, Plough Bolts ,POP Rivet, Drive Screws, Tubular Rivet Washer, UNC, UNF, BSW, BSF, UNEF, Coarse Thread, Fine Thread,Class8.8 ,Class10.9,Class 12.9 ,Grade5 ,Grade8 ,Grade9, Grade 8.8 ,Grade10.9, Grade 12.9
Lexus, Buick, Toyota, Cadillac, Honda, Porsche, Lincoln, Mercedes-Benz,
Scion, Chevrolet, GMC, Acura, Nissan, Ram, Audi, Mazda, Mitsubishi, Infiniti
BMW, Industry Average, Subaru, Kia, Volkswagen, Chrysler, Volvo, Ford, Hyundai,
Dodge, MINI, Jeep, Land Rover, Fiat.