American Hillman Group mergers and acquisitions of non-standard fasteners
18-11-2017
The Hillman Companies, Inc. of the United States (NYSE-AMEX: HLM.PR) and The Hillman Group, Inc. ("Hillman" or "the Company") announced on November 8 that they have entered into agreements with Hargis Industries , LP (hereinafter referred to as "Hargis") to acquire all its assets and receive all claims, Hargis will continue to work in the name of ST Fastening Systems ("STFS"), a manufacturer and distributor of specialty fasteners Texas operation.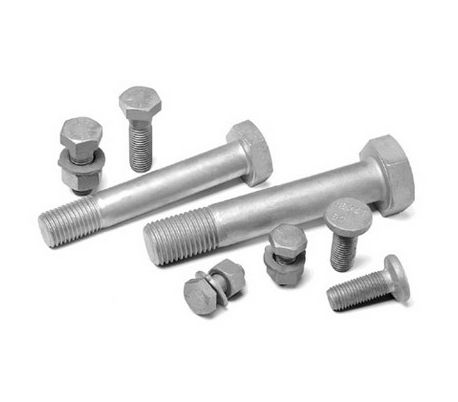 Hillman believes that STFS's special fastener core product and Hillman's fastener product program fit together. STFS products are mainly sold to the United States related to metal construction manufacturers, hardware dealers and construction product distributors. Hillman and STFS focus on customer needs and product innovation. STFS's headquarters will remain with Taylor in Texas and STFS will continue to maintain its distribution center in Cincinnati, Ohio.
In addition, STFS will continue to be led by industry veteran Bruce Crouch.
Hex Flange Bolts, Rivets, SEMS Screws, Hex Bolts, High Tensile Bolts, Socket Screws, High Strength Screws, Security Screws, Assorted Kits, Screws, Non-standard Bolts & Screws, Structural Bolts, Serrated Hex Flange Screws, Eye Screws, Jack Screws, Step Bolts, Carriage Bolts, Dowel Screws, Mating Screws, Stainless Steel J Bolts, Allen Bolts,Square Bend Bolt, Round Bend Bolt, Wire Form, Hot Forging Eye Bolts, Hex Socket Screws, Wing Screws, Weld Screws,Flange Nuts, Nylon Lock Nuts, Plain Washers, Spring Washers, Wood Screws, Machine Screws, Self Tapping Screws,Self Drilling Screws, Pins, Auto Shafts, Thread Rods , Drywall Screws, , Various Head Type Bolts, Various Combination Screws, Pan Head Rivets, Mushroom Head Rivets, Assembled Bolts , Welding Bolt & Nuts, Stud Bolts, Custom Specialty Bolts, Non-Standard Auto Fasteners ,Custom Automotive Components, Furniture Screw, Chipboard Screws, Nylon Anchor. T Bolts, Socket Shoulder Screws, Plow Bolts, Sex Bolts, High Strength Bolts, Hexagon Bolts, Slotted Heax Bolt,Hex Fit Bolts, Anchor Bolts, Square Neck Bolts, Track Bolts, U Bolts, Dome Head Screws, Brass Bolts,Flat Head Screws , Pan Head Screws , Csk Head Screws, Button Head Screws, Phillip Head Screws,Plastic Screws, Blind Bolts, Panel Screws, Piston Bolts, Bent Bolt, Ball Knobs, Set Screws, Thumb Screws,Butterfly Screws, Chrome Carriage Bolts, Customized Bolts, Foundation Bolts, Hub Mounting Bolts, Wheel Bolts Countersunk Nib Bolts, Plough Bolts ,POP Rivet, Drive Screws, Tubular Rivet Washer, T Nuts
Steel Wires, Alloy Steel , Carbon Steel , Stainless Steel, SS304,SS316,SS316L, Aluminum , Copper, Bronze ,Brass,White Zinc, Blue White Zinc, Yellow Zinc, Hot Dip Galvanized, HDG, Zinc Nickel Cr3+, ZnNi Cr3, Dacromet, Polish
Phosphating, Black, Plain, Color Zinc.
UNC, UNF, BSW, BSF, UNEF, Coarse Thread, Fine Thread, Inch, Class5.8, Class6.8, Class8.8, Class10.9,Class 12.9 ,Grade5 ,Grade8 ,Grade9, Grade5.8, Grade6.8,Grade 8.8 ,Grade10.9, Grade 12.9