About 2018 fastener market outlook Part Ⅲ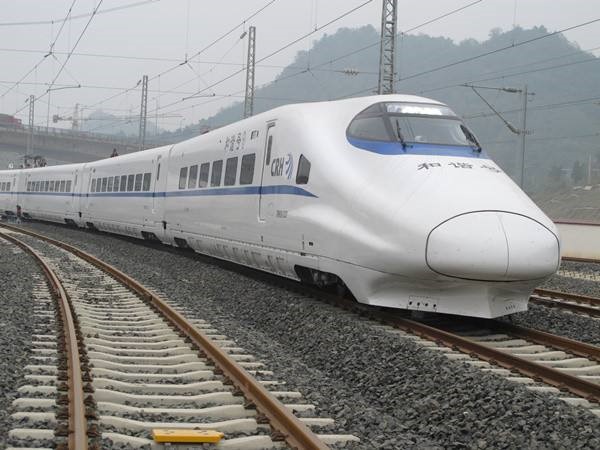 2.2 railway fasteners market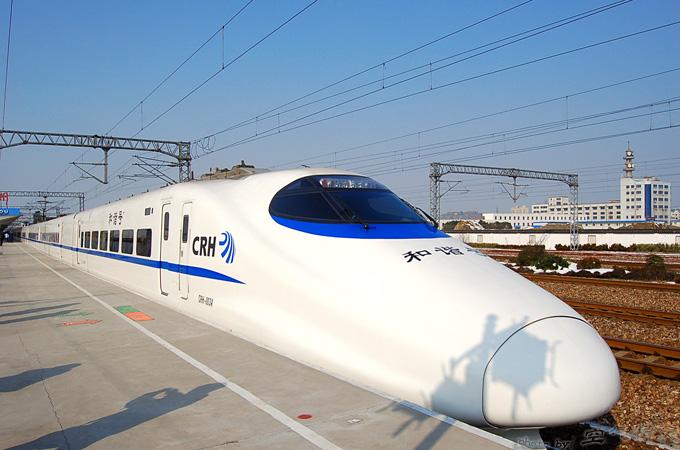 Railway fasteners are based on high safety and complex regulations and are strictly compliant with IRIS International Quality System Certification. They are the markets with the highest technical requirements. In the latter part of the "13th Five-Year Plan", the mileage of China's railways will be extended by another 24,000 km. With railways continuing to face even more challenging operating conditions, long-lived railroad fasteners must have high strength requirements.
CRH5 is manufactured by Changchun Bus Co., Ltd., a high-speed train car imported from Alstom in France; CRH2, Qingdao Sifang Locomotive & Rolling Stock Co., Ltd. is a joint producer of Kawasaki Heavy Industries; CRH1, Qingdao Bombardier - Sifang Locomotive and Rolling Stock Co., Ltd., a joint venture of Bauer Railway Transportation Equipment Co., Ltd. and Canada's Bombardier technology, prototype is Regina supplied by Bombardier for Sweden AB, and the CRH3 EMU produced 350kg / h EMU produced by China (introducing partial imports) Group, with ICE3 manufactured by Siemens AG of Germany as the original car, Changchun Bus Co., Ltd. and China Tangshan Locomotive and Rolling Stock Co., Ltd. as production vehicles.
Today's "revival" speed 350Km / h China standard EMU, the production unit for the car Qingdao Sifang Locomotive Co., Ltd. and Changchun Bus Co., Ltd., high-performance grade fasteners products is the highest economic value of rolling stock standard parts , In high-speed rolling stock fasteners accounted for about 27% to 30%. High quality and reliability requirements, such as gearbox and motor, gearbox and gearbox connection bolt the highest risk level, are important life and property safety fasteners. So far, high-speed locomotive high-strength bolts made trial temporarily not yet entered a substantive stage, which is the future R & D, mass production and development of the key.
At present, the standard of high-performance fasteners for railway vehicles adopts TB / T 3246.1-2010 "Bolt Connection of Design Guidelines for Rolling Stock and Its Components" corresponding to the corresponding parts of DIN 25201 respectively, and the consistency with DIN 25201 is equivalent . DIN 25201 standard as a railway vehicle bolting choice and application of the standard, provides a detailed system theory and application of technology, has great practical significance, and ISO released the fastener standard is almost DIN version of the replica, DIN The standard of advanced, reasonable in the ISO fastener standards are basically reflected. As a result, DIN 25201 standards have been selected in large quantities for the high-performance railway fasteners.
At present, China Railway Car Corporation has a strong independent research and development capabilities and manufacturing capacity. Undertake a large number of international cooperation projects, state-level key projects and new product development projects. With the year of new high-speed EMU overhaul 600 group, the new railway passenger car more than 3000, the annual inspection of railway passenger car more than 4500 capacity. High-speed EMU products include a series of EMUs with a speed of 250 kilometers per hour and a speed of 350 kilometers per hour. The representative products are the CRH1, CRH2, CRH3 and CRH5 EMU and China's standard EMU EMU. To undertake the task of enterprises in the car group Sifang shares, car Group Chang passenger shares in the car company Tangshan Company, the car group Quartet Bombardier Company, China Automotive Group Pu Town. The further acceleration of the domestic construction of high-speed rail has raised expected performance of high-speed rail parts and components enterprises. At the same time, the deepening of "high-speed rail diplomacy" can also obtain more overseas orders for the export of domestic EMUs. Two-phase superposition, China's inter-city railway construction in the next few years to maintain high growth momentum, EMU production enterprises will be expected to benefit the sustainable development of the whole industry chain enterprises.
It is estimated that in the latter part of the "13th Five-Year Plan" period, the demand for new motorcars brought by new lines and transport capacity will be around 1300 or so, and the demand for railway passenger cars, trucks and locomotives will also be around 2000-2500 lines / year. Since the funds for railway construction will increase Midwest Railway, inter-city rail and urban rail transit and other fields tilt, construction of about 24,000 km new line to track and increase the opportunities for locomotives, railway fasteners are expected to demand 45-500 tons per year, locomotive fasteners also have 5000-10000 Tons, Fasteners After obtaining the IRIS International Quality Assurance System certification, the Fastener Enterprises can speed up the R & D pace of locomotive (high speed EMU) fasteners with higher profits. The railway passenger and freight cars and the locomotive fasteners The main standard fasteners, less technical difficulty, and strive to obtain higher market profits.
Third, the conclusion
Fasteners are not just connecting, fastening and sealing, but more importantly, safety. With the rapid development of aerospace, high-speed locomotives, motor transport, wind power nuclear power, electronic communications and other industries, the performance and reliability requirements of fasteners are getting higher and higher, so fasteners and their connection technology has been specially studied knowledge.
Please feel free to give your inquiry in the form below.
We will reply you in 24 hours.